Our parish is lucky to have several active community groups who are constantly promoting the area and always endeavour to keep the interests and concerns of local residents and visitors alike to the forefront of what they do...

Clashmore Tidy Towns Association
Clashmore has been a participator in the National Tidy Town's competition for 50 years now after being founded by Davy and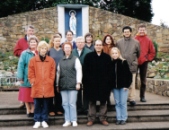 Bridie Foley amongst others in 1966. With limited resources this group of people, in conjunction with FÁS, makes sure that the village of Clashmore is kept neat and tidy all year round aswell as having it looking at it's absolute best when it comes to judging time in the summer.
After a brief hiatus between 2011 to 2013, a new committe was formed at the end of 2013 and they re-entered the Super Valu Tidy Towns competition in 2014 and have recorded very encouraging increases in adjudication scores since then. Our most recent result from 2016 can be downloaded here. Anyone interested in helping out in anyway can contact any committee member or else use the Contact Us email address at the bottom of the page.
Clashmore & Kinsalebeg Community Council
A parish-wide Community Council was formed in 2015 with the aim of supplementing the already existing community groups within the parish and promoting the area. The council has been responsible for several events over the past couple of years such as regular Classes, Walks, Clean-Ups, Mens Fitness meets, a local Operation Transformation group and various other great events. Anyone who is interested in joining the council or helping out in anyway you can contact the Council Secretary at cakcc.org@gmail.com


Clashmore/Kinsalebeg Foróige
Clashmore/Kinsalebeg Foróige group is based at Clashmore Heritage Centre and hold various events and weekly meetings for the youths of the area aged between 10-18.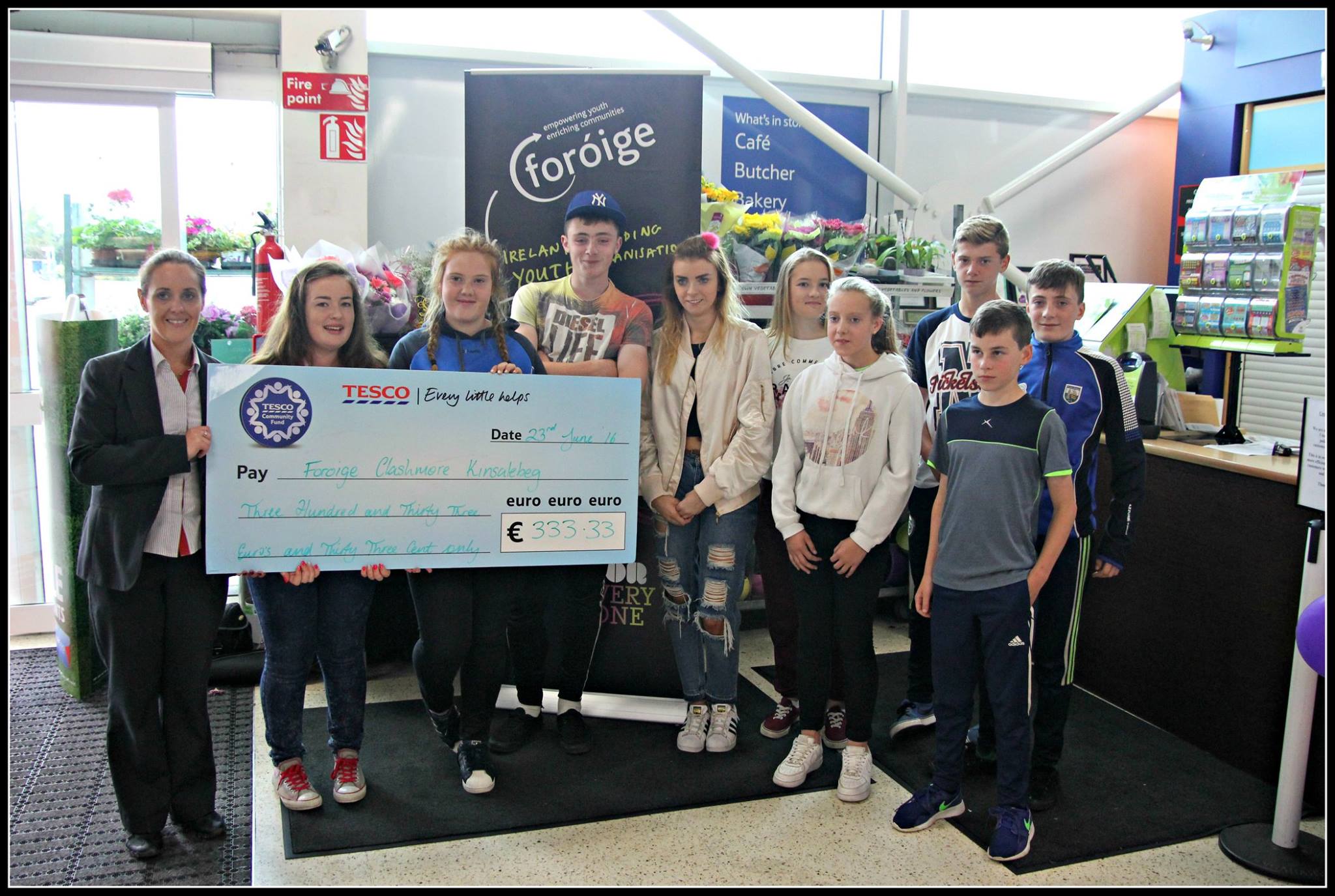 Foróige is the leading youth organisation in Ireland and has been working with young people since 1952. Our purpose is to enable young people to involve themselves consciously and actively in their development and in the development of society. We work with over 50,000 young people aged 10-18 each year through volunteer-led Clubs and staff-led Youth Projects. Foróige currently operates in 26 counties in Ireland, with more than 600 Foróige Clubs, 150 Youth Projects, the Big Brothers Big Sisters mentoring programme, the Foróige Youth Entrepreneurship programme, our Youth Citizenship and Youth Leadership programmes.
Clashmore & Kinsalebeg Community Alert Groups
There are two seperate Community Alert groups for both sides of the parish Clashmore and Kinsalebeg with both maintaining text alert groups which alert residents to any local security concerns.
Community Alert is a community safety programme for rural areas with an emphasis on older and vulnerable people. It operates as a partnership between the community, An Garda Síochána and Muintir na Tíre. It works on the principle of shared responsibility for crime prevention and reduction.
The Aims of the Community Alert Programme:
To foster the process of community development
To reduce opportunities for crimes to occur
To unite communities in a spirit of neighbourliness and community service
To devise programmes to improve the quality of life for all in rural communities


Clashmore Strings & Things Festival
...


Clashmore/Kinsalebeg GAA Club
Clashmore/Kinsalebeg GAA Club was founded in 1885 when Kinsalebeg played that year's county football final versus Ballysaggart. The club has an outstanding early history as Clashmore won five-in-a-row Senior County Football titles between 1903 and 1907. The club fields teams from Under-8 up to Adult grades across various tournament and championship competitions.
Association Football Clubs
There are two association football (soccer) clubs in the parish in the shape of Kinsalebeg F.C. and Clashmore Ramblers, with the former playing at Fitzgerald Park and the latter playing their home games at Pablo Park. Both teams take part in the local Red House League and various cup competitions.